1. Save money and emissions by taking the train to the airport.  
T
he Southeastern Pennsylvania Transportation Authority (SEPTA) provides train service between Center City and the Airport on the Airport Regional Rail Line. Trains run every 30 minutes and operate from 4:52 am to 11:52 pm (Center City to Airport) and from 5:07 am to 12:30 am (Airport to Center City). Stations on the Airport Regional Rail Line include Terminal E/F, Terminal C/D, Terminal B, Terminal A (East), Eastwick, University City, 30th Street, and three Center City stations along Market Street. All stations on the Airport Line are wheelchair accessible. 
2. Help limit our collective waste by bringing your own reusables! Carry your own plastic cutlery, shopping bags, and empty water bottles to fill at our PHL water filling stations throughout the terminals (check out the locations on PHL maps). 
Fun Fact: Continued use of bottle filling stations throughout the terminals, have kept more than 1.7 million plastic water bottles from being used.
3. Give recycling a chance – By placing clean recyclables in our labeled containers throughout the terminals.  
After a successful pilot period, the DOA is expanding availability of liquid collection units at security checkpoints. The pilot started in 2018 after the waste audit found that recycling at checkpoints was comprised of 80% liquid by weight. Keep an eye out for our new and improved collection units coming soon, which help to reduce liquid contamination and divert liquid waste coming from the checkpoints. In 2019, just two units diverted an estimated 13,000 gallons, saving approximately $4,000 that would have been spent on hauling contaminated recycling. 
4. Have an electric vehicle? Come park and charge while you fly.
The parking garages feature four charging stations capable of charging 14 electric vehicles at any time: Two on Level 1 in Garage C and two on Level 1 in Garage D. For assistance, customers may call the PPA Airport Operations Division at 215-683-9840. Questions, comments and suggestions can be emailed to: [email protected]. 
5. Avoid the endless circling and enjoy our cell phone lot while you wait to pick up your family.   
Motorists coming to pick up passengers can drive to the Cell Phone Waiting Lot located on Airport property. The lot is free, easily accessible from both I-95 and Route 291, features space for 150 vehicles and is less than a one-minute drive to the baggage claim areas. Drivers must stay with their vehicles in the lot. Wait time is limited to 60 minutes. 
6. Make a friend and share a ride. 
7. Reduce your carbon footprint and purchase offsets, which go toward certified projects that offset the impact of travel by keeping Greenhouse Gases out of the atmosphere. Many of our airline partners offer direct purchase options when you book your flight.  
8. Coming to work at PHL or for a quick trip without the heavy bags? Take your bike!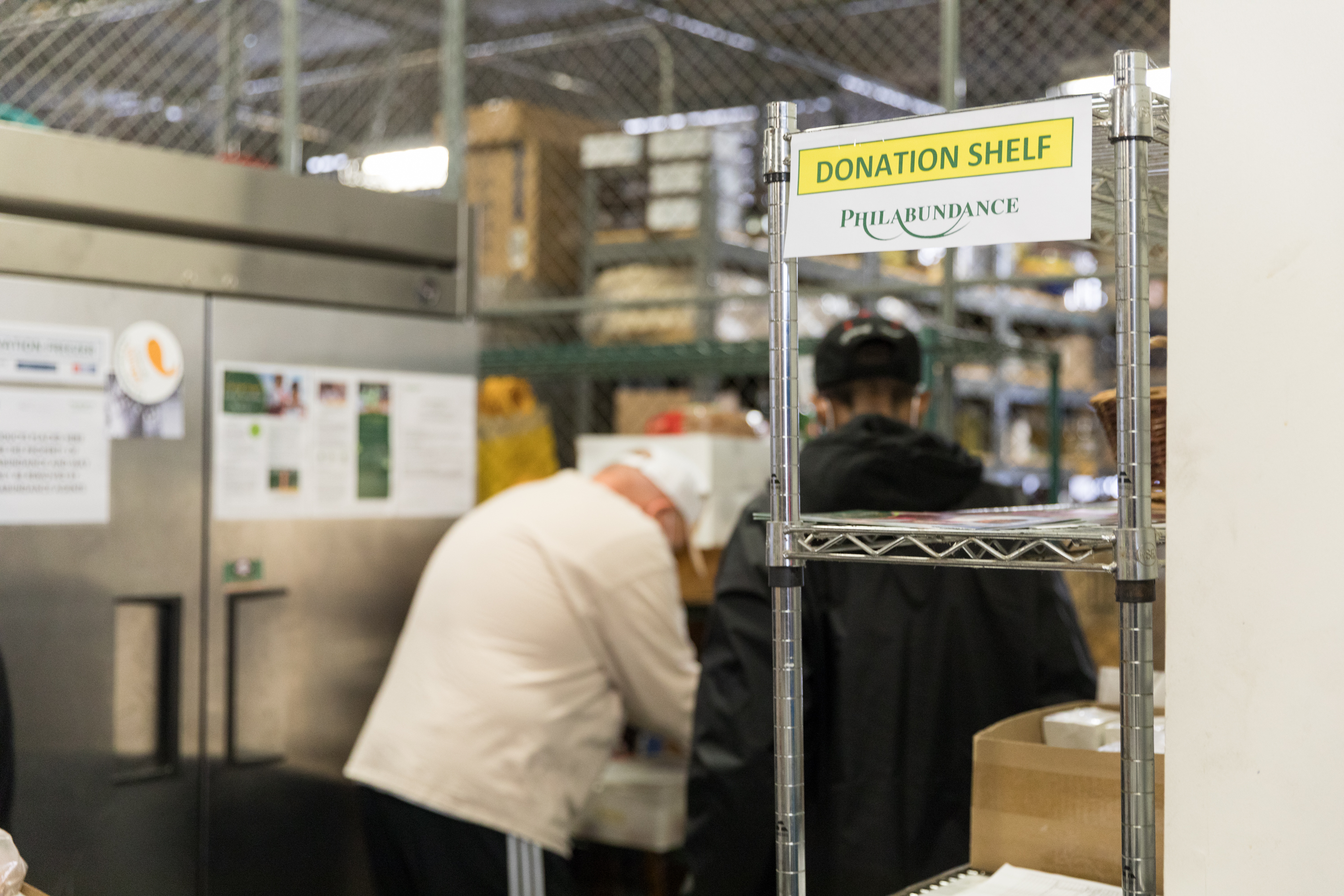 9. Another way to reduce waste going to landfills is to keep materials from ever entering the waste stream. Since 2019, PHL Food & Shops and Philabundance have partnered on a program to donate unsold nonperishable food items to agencies assisting those facing food insecurities. During the pandemic, merchants donated over 9,400 pounds of food, equal to about 7,800 meals.