The Department of Aviation's Racial Equity Advisory Council (REAC) closed out Black History Month with a roundtable discussion entitled "All Things Philly," which included City of Philadelphia department leaders with expert knowledge on racial disparity and inequity and its effect in the workplace.
Guest panelists were:
Josie Pickens - City of Philadelphia Chief Diversity, Equity, and Inclusion Officer 
Lynn T. Newsome - Deputy Commerce Director for the Office of Economic Opportunity
Valerie Hosendorf - Deputy Director of Strategic Initiative and Partnership for the City of Philadelphia Office of Human Resources (OHR)
Mike Lee - Assistant District Attorney and Chief of Staff to District Attorney Larry Krasner
Moderated by Adam Michell, Deputy Chief Revenue Officer, and Deatrice Isaac Deputy Director of Airport Procurement, the panelists participated in a robust discussion on what they are doing to advance DEI initiatives to establish and maintain an anti-racist workplace. Mitchell began the conversation discussing mischaracterizations of Black people in society which also impact the workplace. He offered from his own experience that being soft spoken is in part because of Black acculturation to acceptable survival behaviors in America, adding that Black men are often seen as aggressive when speaking forcefully, rather than decisive.
Mitchell suggested that social and cultural history shows the legacy of stereotypes, abuse, and uncompensated labor of Black workers when offering situational background on the complexity of building a supportive and diverse work environment. He noted that some people of color are denied opportunities, or don't experience empowerment in the workplace because they couldn't speak to power, advocate, or question inequity without being seen as too aggressive.
Philadelphia is actively looking at the positions in the city that continuously have fewer than 60 percent overall diversity, meaning HR is ensuring that people of color, women, the disabled and of varied sexual orientation are properly represented in government and our workplaces. Hosendorf stated, "We're reexamining our hiring practices by looking at which titles were previously determined as 'degree only' positions. Some of those positions can be reclassified to allow hiring based on the combination of education and work history. We're also excited about onboarding a mobile recruiting team, to go into communities so residents can be reached where they are." OHR has hired a consultant to examine the targeted hiring practices. 
Pickens made sure to acknowledge previous chief officers by saying they laid a good foundation for her Equity Action Plan. "The goal is to have all departments measure the progress of hiring underrepresented residents by including those of varying identity, sexual, racial, and
physical backgrounds."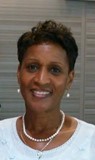 Newsome's goals include establishing a minority mentor program which pairs successful, minority-owned businesses and their executives with new and smaller minority-owned companies. It's her hope "that the new industries will learn about what worked and didn't work, and who they can go to for advice and counsel".
When asked of his proudest accomplishment, Lee said he sees himself as a "social justice warrior for Philadelphia". He champions diversion programs for eligible people who have been arrested for minor crimes like possessing small amounts of marijuana. He also wants to reach out further in hiring by recruiting at historically Black colleges and universities for the DA's office.
Thanks to the REAC team, Black History Month ended on a high note. The participants acknowledged that there's more work to do, but that when it's all said and done, we are proud to be City of Philadelphia workers!