American Eagle Ramp Agent Robert Scannell recently received the "Unsung Heroes" award from Philadelphia International Airport's (PHL) Employee Recognition Program. The program honors employees who work behind the scenes who are not typically recognized for their work. Although these employees do not work directly with guests, their effectiveness significantly affects the airport and guest experience.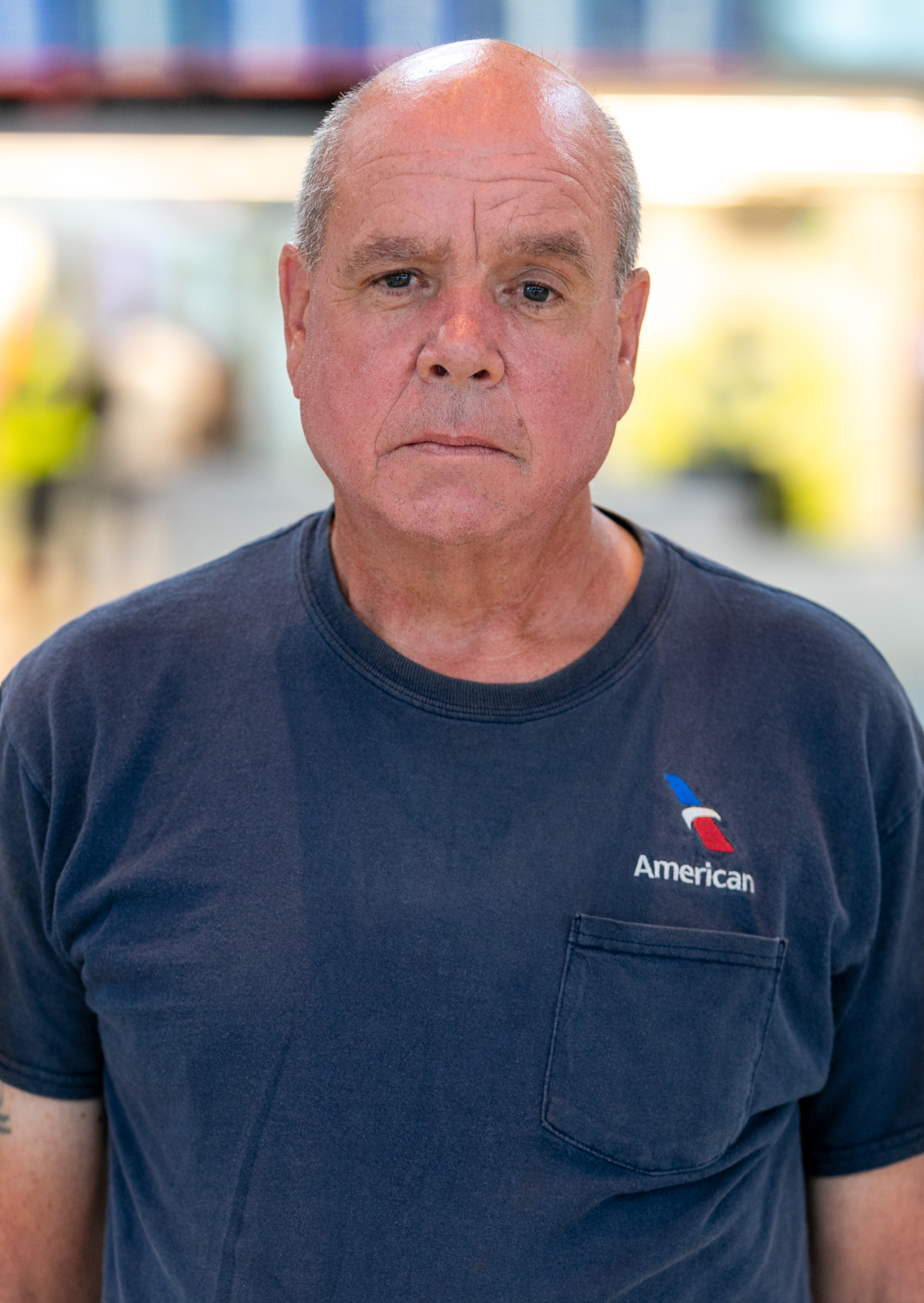 As a ramp agent in the Utilities Department for American Eagle, Scannell is responsible for servicing aircraft with water for coffee and lavatories, as well as positioning aircraft air start units to start jet engines. He is also responsible for ground power units, window washing, and removing waste from the aircraft. He works four 10-hour shifts a week from 5 a.m. - 3:30 p.m. January 2024 will mark Scannell's 25th year at PHL.  
"I like the atmosphere here," said Scannell. "I like to be around people and interact with passengers. I like the hustle and bustle of the industry itself, and I enjoy interacting with flight crew members."   
Scannell's work ethic values include customer-centrism, prioritizing passenger needs, teamwork, transcending expectations, proactive communication, effectiveness, respect, integrity, and courage.  
In his nomination of Scannell, American Eagle Ramp Agent Omar Van Trieste stated, "Robert Scannell has been a dedicated employee for American Eagle for over 24 years. In that time, he has gone above and beyond all expectations. He has helped in every situation with no questions asked. While working in Terminal F, Robert has found and reported safety issues to the company that resulted in positive outcomes. He has always prioritized everyone's safety. We couldn't have had a better, or more exceptional employee than him. He's a very dedicated employee, especially thorough in his job performance. You can count on him to get anything done right. You rarely see him call out of work, no matter what the weather outside looks like. He's a great employee, coworker, and friend."   
With over two decades of working at PHL, Scannell can answer almost any question passengers have as they navigate the airport. He believes in treating everyone fairly and respects people from different backgrounds.   
At PHL, Scannell and his coworkers work together to achieve their goals. His colleagues describe him as pleasant and always willing to help, mentor, and teach others.   
Scannell is known for having a keen eye for things that need fixing, making him a great addition to the internal safety committee within his department. He's been at PHL long enough to see Terminal F built from the ground up. He always enjoys watching Air Force One touchdown at the airport- it never gets old.  
Scannell is a long-time resident of South Philadelphia and enjoys rooting for all of the city's sports teams. He is looking forward to retiring in 2025 and is planning to travel to both domestic and international destinations, including Florida and Italy.   
"I want to thank Omar Van Trieste for nominating me. I also want to thank Utility Manager Rachael Roberts," said Scannell. "It's very fun and interesting working for American. They treat us good here, they take care of us."   
The PHL Employee Recognition Program was established by the airport's Guest Experience (GX) Department. Honorees are nominated by their peers and selected by the GX Council Steering Committee's Employee Conduct and Recognition Committee. For more information about the program and to nominate an employee, click here.