American Airlines Fleet Service Agent Stephanie Mathis recently received the "Unsung Heroes" award from Philadelphia International Airport's (PHL) Employee Recognition Program. The program honors employees who work behind the scenes and are not typically recognized for their work. Although they do not work directly with guests, their effectiveness significantly affects the airport and guest experience.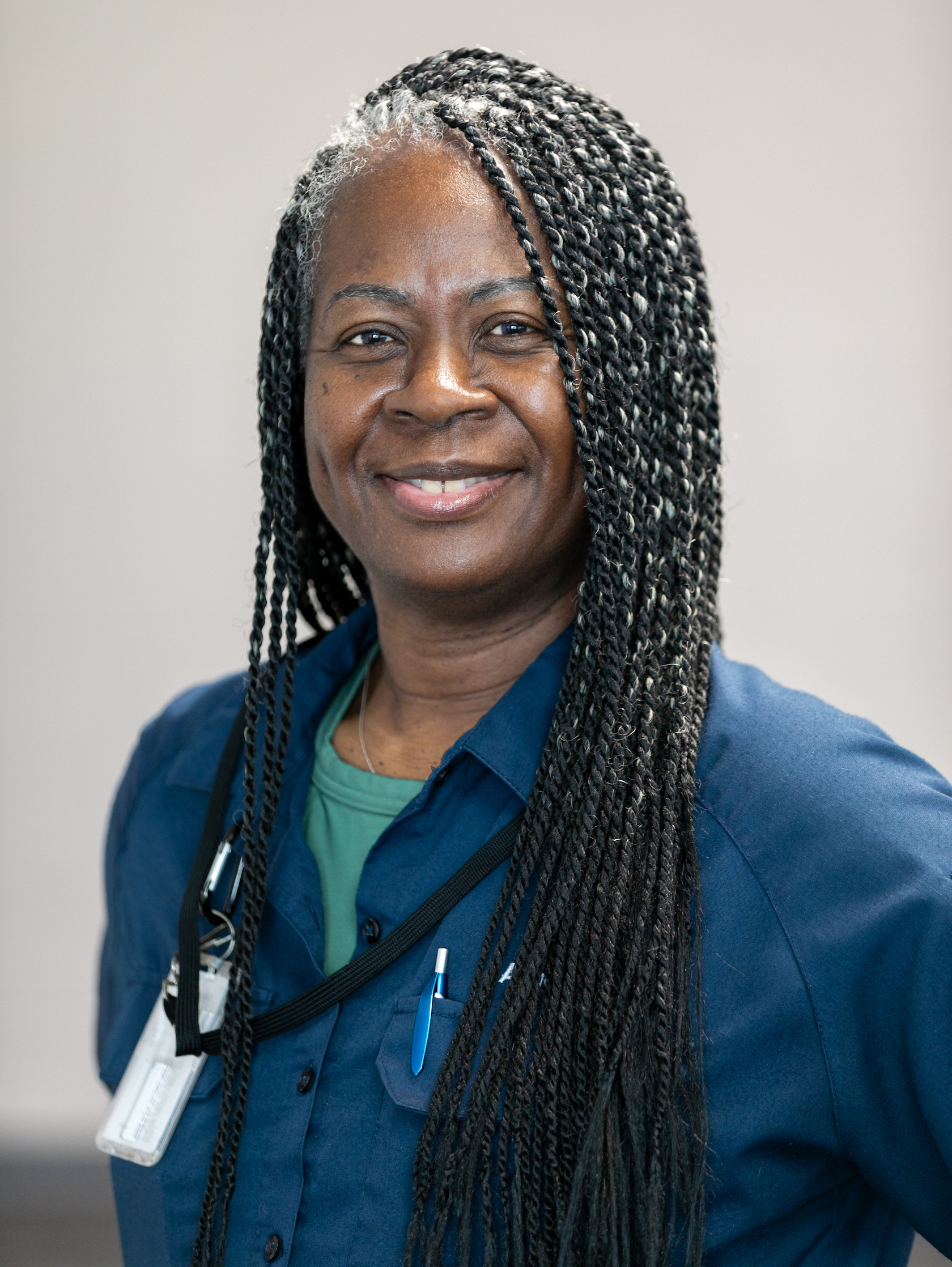 As a fleet service agent, Mathis works in the Terminal B mainline bag chute and is responsible for setting up the baggage carousel. She ensures that our passengers' luggage arrives at the flight's gate prior to a plane's departure. This past June marked Mathis's 26th year at PHL.  
The values Mathis demonstrates while working include transcending expectations, proactive communication, effectiveness, respect, integrity, and courage.   
"I enjoy the company of my friends and coworkers," said Mathis. "We often share laughs together. I love my coworkers. I don't have any kids, so I treat some of them like children I never had."   
In his nomination of Mathis, American Airlines Fleet Service Crew and Shop Steward William Whipple stated, "A few weeks ago, Mathis was observing a fellow employee whose body language wasn't normal. She approached him and asked if he was okay, and it turned out he wasn't. She then immediately found a shop steward to help her assist him to the clinic and contacted the ambulance. The agent said Stephanie saved his life. An hour later would have been too late. This is only an extreme example of who she is and the help and support she provides to her working environment. She's a maternal work mother to me and everyone she meets. She is truly an unsung hero who deserves recognition."   
Mathis recalls getting to know the employee personally the day before he experienced a health emergency. "The next day when I saw him, I knew his body was shutting down," she said. "God placed me near him that day for a reason because it wasn't his time. I didn't think twice about helping him."  
Mathis is looking forward to retiring in seven years. In her free time, she enjoys dining, playing pool, swimming, watching movies and spending time with family and friends.  
"I try to help anyone that's having a bad day, by letting them know it will get better," said Mathis. "My advice to people is to never go to sleep angry and never bring that to work as you won't be able to do your job effectively. I hope that everyone will be fabulous or better than me. I want everyone to be at peace."  
The PHL Employee Recognition Program was established by the airport's Guest Experience (GX) Department. Honorees are nominated by their peers and selected by the GX Council Steering Committee's Employee Conduct and Recognition Committee. For more information about the program and to nominate an employee, click here.