Philadelphia International Airport is proud to support the Philadelphia Convention and Visitors Bureau in their #PhillyFromHome effort, promoting at-home, do-it-yourself experiences that will help you enjoy Philadelphia wherever you are. Check out our list below to explore PHL at home.
Complete a PHL Jigsaw Puzzle
Jigsaw puzzles are a great indoor activity, especially on a rainy day. You can now bring some PHL to your hobby with a new online collection. Even better, because the puzzles are online, there is no clutter from boxes.
Download a Zoom Background
We hear you are missing PHL as much as we miss our passengers. To help get you through until you're ready to fly again and show your love for PHL in your video conferences, here are some PHL photos for your backdrops. Be the envy of your working from home colleagues or the hit of your virtual meet-up.  
Stay safe and stay at home. We can't wait to welcome you back to PHL.
To apply your new background on your desktop Zoom app, follow the steps below. To apply the background on mobile devices, please refer to Zoom's official guidelines. 
Choose your preferred background below and click on the image to download and save to your computer. 
Open your Zoom app, log in to your account, and navigate to your account settings. 
Select "Virtual Background" and then choose the "+" icon to add your desired image as a background option.
 
PHL Air Control Tower Circa 1952
PHL Airfield and Skyline
PHL Runway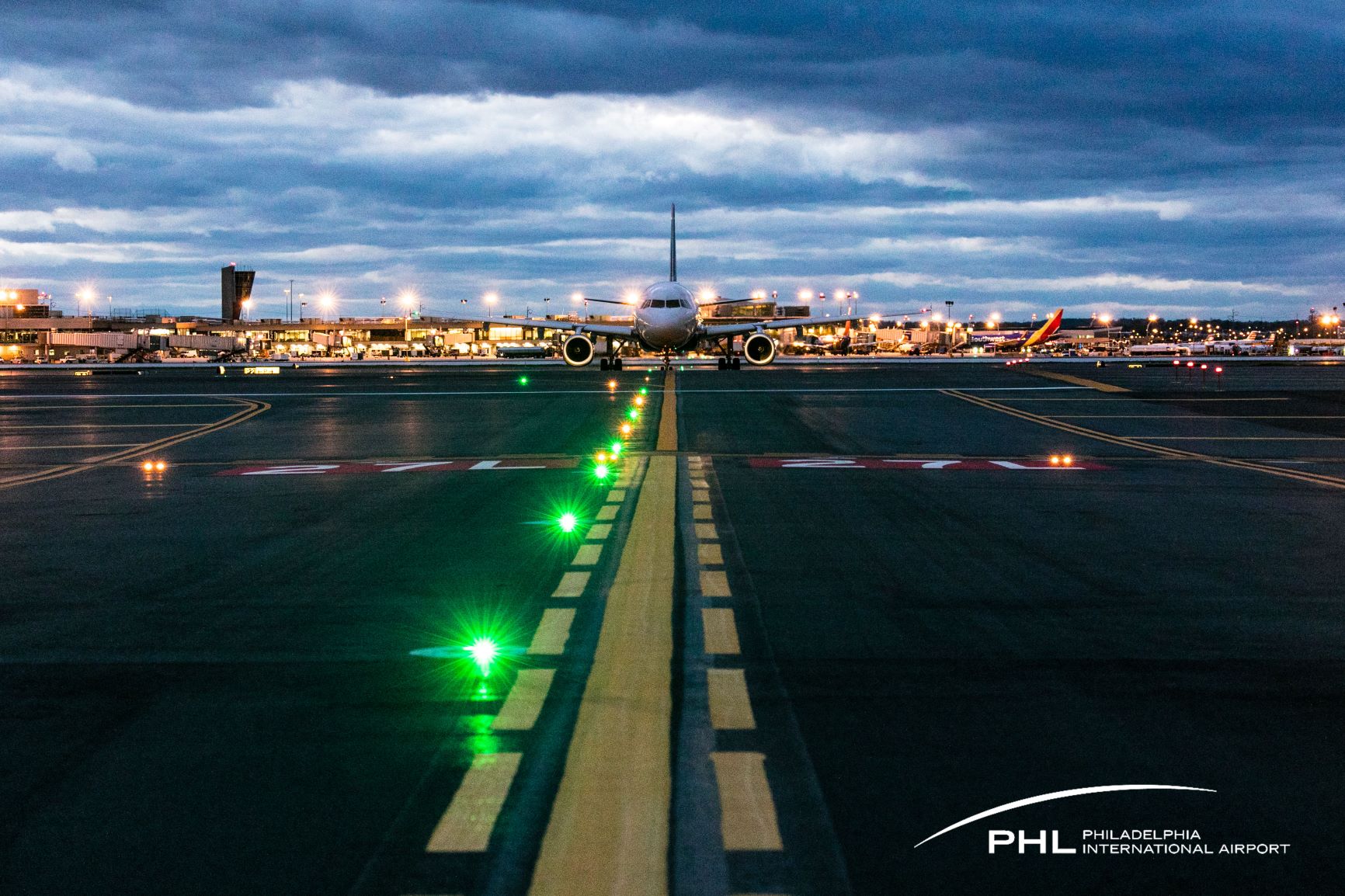 PHL Tower and Skyline
PHL CEO Chellie Cameron has been publishing a monthly behind-the-scenes look at PHL on her Taking Off with Chellie Cameron podcast. Learn more about the airport's exceptional employees, key projects, and the exciting work happening every day at the airport. 
PHL teamed up with the Greater Philadelphia Film Office to showcase the feature films shot in Philadelphia and the surrounding region. Learn about movies like Mannequin, Rocky, The Age of Innocence and The Sixth Sense while traveling from Terminal B to Terminal A. 
View the incredible floor to ceiling art featured throughout PHL's terminals, browsing by terminal, exhibit, medium and more. Most of the program's exhibits feature Philadelphia-based artists from across a number of genres. 
Share this link with your kids to teach them about aviation terminology and some of the basics of airport operations. Check out our Games & Puzzles page for printable activities that show how the Airport works!